Shocking Report: World's Best & Worst Countries For Women, America Doesn't Even Make The Top Twenty!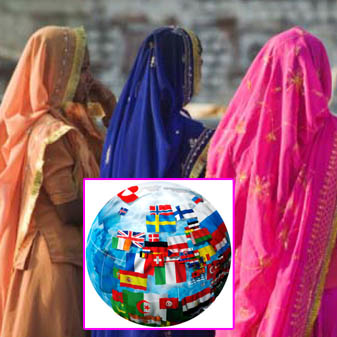 Winning the female vote and championing women's rights has been a central issue of both Barack Obama and Mitt Romney's campaigns in the run up to the Presidential election — but, it seems that whoever wins on November 6 is really going to have to work hard to get in line with gender equality throughout the rest of the developed world.
The World Economic Forum has released a shocking new dossier, The Huffington Post reports, ranking 135 countries (which covers more than 90 percent of the world's population) in accordance with gender equality - and the United States didn't even make it into the top 20!
Article continues below advertisement
The 2012 Global Gender Gap report is based on four factors: health and survival, political empowerment, educational attainment and economic participation, and opportunity.
All of the countries are scored between 0 (total inequality) and 1 (total equality).
The report shows a recent dramatic decline when it comes to gender equality in the U.S. Last year America ranked 17, just behind the United Kingdom and ahead of Canada. But this year the U.S. slipped to 22, with a score of .7373, the lowest ranking since 2009.
One thing that didn't bring any surprises was the lowest ranking countries. The bottom five were: Yemen (0.5054), Pakistan (0.5478), Chad (0.5594), Syria (0.5626), and Saudi Arabia (0.5731).
So, where should you move if you want to bridge the gender equality divide?
Be prepared to pack your winter woolies. The top five countries for women were Iceland (0.8530), Finland (0.8451), Norway (0.8403), Sweden (0.8159) and Ireland (0.7839).