Flashbulb Faux Pas! Even More Really Embarrassing Celebrity Photos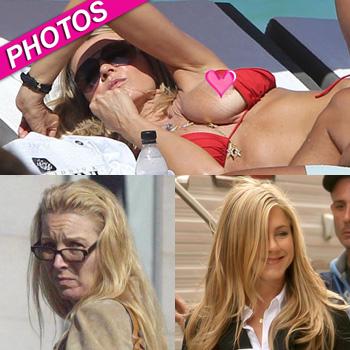 Article continues below advertisement
Katie Holmes and Jennifer Aniston usually look perfectly polished on the red carpet, but both the big screen bombshells get caught in an awkwardly candid pose every now and then.
Lady Gaga is famous for strutting her stuff in crazy high platform heels, and though the sassy singer is usually graceful in her funky footwear, she has been known to take a tumble.
Always check your feet when leaving the bathroom! Whitney Port was embarrassingly snapped walking around with a trail of toilet paper.