Not So Camera Ready! 10 Extremely Unflattering Celebrity Photos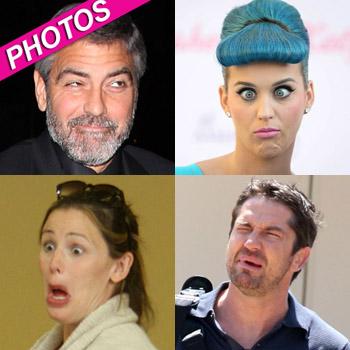 Say cheese!
Hollywood's hottest stars aren't always ready for the flashbulbs to go off, getting snapped making fantastically funny and unflattering faces. RadarOnline.com has photos of 10 stars caught off guard, looking not so camera ready for their close up.
Katy Perry usually looks cute making funny faces on the red carpet, but not all of her expressions are exceptional!
Courtney Love is no stranger to taking bad photos. The hot mess Hole singer has been snapped making some of the craziest faces ever, getting caught off guard during her daily duties.
Article continues below advertisement