Exclusive
Dr. Paul Nassif Never Hit Adrienne Maloof & He's A Mess Over Allegations, Claims Source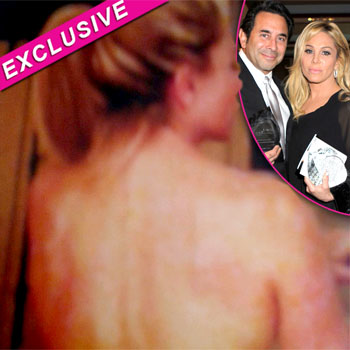 Article continues below advertisement
But according to the source, Paul has never laid a hand on Adrienne and false conclusions about how she got the bruises are being drawn.
"Paul and Adrienne had their fair share of disagreements, but the furthest it ever went was verbal altercations," the insider told RadarOnline.com.
"Paul just isn't the kind of guy who would hit Adrienne."
And with the third season premiere of the hit Bravo show airing on November 5, the source claims it was very convenient timing for the photos to come out.
"Bravo had absolutely nothing to do with these photos or their release, but it's awfully convenient that they popped just weeks before the season premiere," the source said.
"Paul is a mess over this. It's one thing for the public to draw conclusions on the drama throughout the show, but for people to think he's capable of hitting a woman is a whole different ball game. It's just not true."
Adrienne and Paul have been locked in a nasty divorce battle and Bernie claims that the pictures were part of the court documents submitted two weeks ago.
Article continues below advertisement