The Not-So-Glamorous Life Of A Poser! Model Reveals The Harsh Realities Of Being Beautiful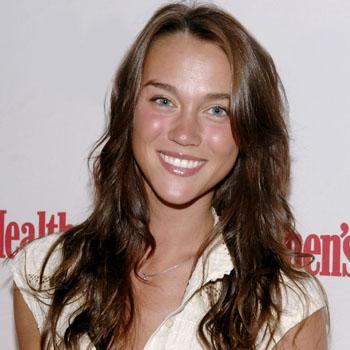 The life of a model isn't as glamorous as it looks!
Cover girl Ashley Stetts, who has been modeling for over a decade in New York City, reveals the downside of her beautiful life in a blog on The Huffington Post, from admitting that she made more money from a second job as a cocktail waitress than she did from her modeling gigs and her fears of future financial stability, to her unhealthy obsession with staying thin, and RadarOnline.com has the details.
Article continues below advertisement
While most people picture models sitting around nightclubs sipping on expensive champagne, traveling first class to exotic destinations and living in luxurious apartments with closets full of designer duds, Stetts puts the average life of a model into perspective.
"In reality, most models spend their days schlepping to casting after casting, usually being rejected from each one. They live in model apartments with three other girls, and only eat celery for dinner because they can't afford much else."
After moving to New York City from Toronto after she graduated college, Stetts, who was signed by Ford Models at the age of 18, immediately booked an editorial job and was featured on the cover of Women's Health magazine, but the gig only paid a measly $250.
"In the beginning, my fledgling career was actually costing me money. Sometimes the gas to drive to castings and the parking while I was in the city ate up the little money I brought home from jobs," she confesses.
Article continues below advertisement
With runway shows not paying her much more and sometimes being compensated with free clothes instead of money, she reveals that most models end up borrowing money against their future earnings from their agencies, which they have to pay back with inflated interest rates.
With her modeling gigs failing to pay the bills, Stetts was forced to take a second job as a cocktail waitress three nights a week, a lucrative move which banked her about $1,000 per night and put her in the six-figure bracket.
But finances aren't the only woe of being a model.
"It's scary relying solely on a job where you have to stay the exact same measurements all the time, but it's pretty much my only job requirement," she admits, noting that she has become a "gym rat."
"I don't count calories, but I do try to make healthy eating choices and I work out five to six days a week. A good mix of spin, yoga and weight training keep me in check, and if a certain part of me (like my hip measurement) starts to get too big or small, I adjust my workouts accordingly. Getting pregnant or gaining weight could end my career. The industry is fickle and disloyal; I've lost clients I've worked with for years because a new designer said I was too big."
Article continues below advertisement
The other frightening thing about a career on the catwalk is the reality of its' "definite expiration date, in which you gain very few transferable skills."
"Sometimes I wish I had graduated and taken an entry-level job at a company where I could have climbed the ladder and maybe even been a CEO by now. I would have a lot more job security and an impressive resume, but I wouldn't have been able to enjoy my 20s and live it up in NYC the way I have, and that's an experience I wouldn't trade for the world."
Ashley Stetts started a website called The Frugal Model , which offers tips and advice on saving money.
Would you trade your stable job for a career as a fashion model? Sound off below.