Dating A Model Isn't As Sexy As It Looks! Man Details Horrors Of Relationship With A Poser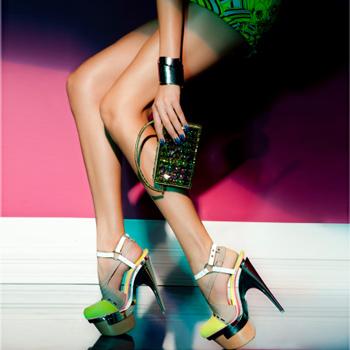 By Leah Ornstein - Radar Features Editor
Most men would kill to date the Gisele Bundchen, Miranda Kerr and Candice Swanepoel's of the world, but being in a relationship with an impossibly gorgeous woman isn't all it's cracked up to be!
In a new Slate.com blog, a former boyfriend of an anonymous top model, "better looking than 99.99 percent of all human beings," details the horrors he dealt with over a four year period trying to maintain a relationship with an insecure, financially unstable, "over the hill" and overall shallow catwalk crawler, and RadarOnline.com has the details.
Article continues below advertisement
"I dated a model during what you might call her 'declining' years. I put that in quotes because to a normal person the idea is absurd. Models have a shelf-life of maybe 10 years, 15 if they are lucky. Once a model hits 30, the modeling industry considers her old and used up," the man, who got into a live-in relationship with the catwalk crawler when she was 25 up until she was 29.
While he notes that dating a model wasn't all bad, including such perks as first-class upgrades at the airport, cutting in line at the DMV, free trips around the world and VIP treatment at the hottest nightclubs, the costs of being involved with a superior-looking species without a doubt outweighed the benefits.
Though he claims she was "literally better looking than anyone else you know or ever meet on the street" she would "obsess about what I could only perceive to be completely invisible fat on her thighs and just-as-invisible wrinkles around her eyes," and no matter how many times he reassured her of her beauty, it didn't help her confidence.
As for her finances, despite making massive lump sums of money for modeling jobs, her frequent shopping and partying binges paired with her refusal to put money away for taxes, she was regularly left without enough money to pay her share of the rent.
Article continues below advertisement
As she started pushing 30 and her efforts at transitioning into a "supermodel" failed, "she became gradually more demotivated, insecure, and would complain often that she was 'over the hill,'" which ultimately led to the demise of the relationship.
But the anonymous ex of the model got a happy ending! He reveals he is now engaged to a "hometown girl" he went to high school with.
Tyra Banks On Sickly Skinny Youth, 'I Was The Brunt Of Every Joke'