Daniel Craig Takes On His Bond Girls On SNL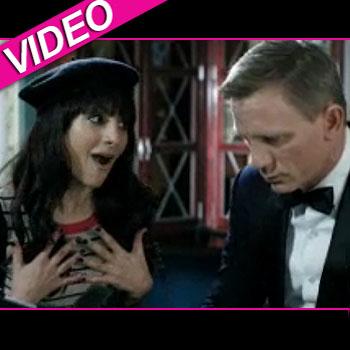 Daniel Craig didn't quite kill it but did show off his comedy skills for his first-ever Saturday Night Live hosting stint.
His appearance came just weeks before his next Bond blockbuster, Skyfall, opens in theaters.
Craig's best effort last night was hawking a 50th anniversary James Bond DVD set that included the lesser-known, not as sexy Bond Girls, who we all somehow missed.
Think Molly Ringwald, Diane Keaton, Jodie Foster, Ellen DeGeneres and a singing Lea Michele -- all played by the SNL cast, of course -- and you get the picture.
Article continues below advertisement