Exclusive
Chris Brown Attacked Me With A Homophobic F-Word Slur, Claims Fan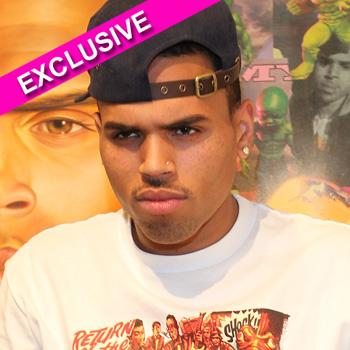 Article continues below advertisement
"The movie let out and I saw Chris come out the front door, sort of semi-running. I approached Chris and asked him to sign my CD cover," Lucas told RadarOnline.com in an exclusive interview.
"His bodyguard stopped me and said Chris wouldn't be signing, so I told him Rihanna signs all the time. That's when Chris stopped in the garage by the parking pay stand and yelled 'f***ot' at me."
Lucas, who is an openly gay man, admits getting angry at Chris' ignorance and attacking him back by calling him a "wife beater."
"I walked over to where Chris was getting in the elevator and called him a wife beater and asked him if he was going to beat Rihanna again," Lucas said.
"Chris said, 'I beat p***y' and then his bodyguard tried to scare me by saying, 'And I beat men.'"
According to Lucas, Chris took off with his bodyguard — and one less fan.
As RadarOnline.com exclusively reported last July, Chris stunned onlookers during a pickup basketball game when he shouted anti-gay slurs at the other players.
Article continues below advertisement
"He got really ticked off when things didn't go his way during the game, saying, 'That's gay!' and 'You're a f***ot a**!' to the other players," an eyewitness said.
Chris and his long-time girlfriend Karreuche Tran broke up in October citing his friendship with Rihanna as the issue and the two have been spotted getting cozy recently at various events.
Chris Brown's rep told RadarOnline.com, "This is completely not true. Sadly, it is a fabricated story for their own personal gain."