Charlize Theron's Childhood Home Is The Scene Of Grisly Murder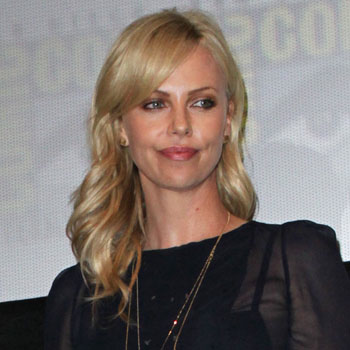 By Debbie Emery - RadarOnline.com Reporter
The childhood home of Charlize Theron is at the center of a murder investigation for the second time in its dark history.
The house in Benoni, near Johannesburg, South Africa, where the Oscar winner's mother, Gerda Maritz, shot Charlize's abusive father dead in self defense in 1991, is now the scene of a brutal murder, reported Sowetan Live.
The most recent resident, Barry Newland, was killed by a gang of five robbers who gained access to the property on Friday by pretending to want to view one of the cars he repaired and sold from his home-based business.
Article continues below advertisement
Once his hired help had let them in, the intruders bound and gagged Newland with a plastic bag until he suffocated. He was also burned with cigarettes and a clothes iron, according to Police Spokeswoman Lieutenant Nomsa Sekel.
Along with the brutal murder and torture, a cell phone, laptop, two cameras, iPod and a gold chain were stolen during the attack. No arrests have yet been made in the case and the police are investigating.
Snow White And The Huntsman star Charlize has recently been outspoken about the horror she and her beloved mother endured at the house, but she has admitted that she used to lie about it and say her dad died in a car crash for fear of what people would think.
"I think, for me, it took a long time to sink in, what had really happened because you just don't think stuff like that will ever happen to you," Theron, who was just 15 at the time of the shooting, told ABC News' Diane Sawyer in 2004.
Article continues below advertisement
The South African teen was in her bedroom when her father and an uncle came home after a bout of drinking. "Nature gives you instinct. And I knew something bad was going to happen," she revealed.
Her mother later testified that Charlize's father began shooting at the front gate and banged on the door of Theron's bedroom saying, "Tonight I'm going to kill you both with the shotgun."
The actress said after her father fired into her bedroom door, her mother grabbed a handgun and shot him. The shooting was ruled an act of self defense and Gerda was never prosecuted.