Charlize Theron Talks About Onscreen Sex, 'I Don't Have Issues Being Naked'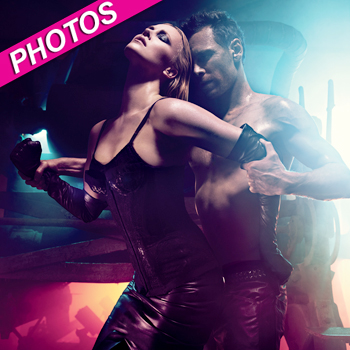 By Leah Ornstein - Radar Features Editor
Charlize Theron has a hot body and isn't bashful about showing every inch of it off!
The 36-year-old actress is featured in one of her raciest photo shoots ever in the August 2012 W magazine, where she provocatively poses in S&M style lingerie with her Prometheus costar Michael Fassbender, revealing that she has no problem getting naked in front of the cameras.
Article continues below advertisement
When asked if it is harder for her to do a death scene or a sex scene, the South African stunner, admits she would rather get busy.
"It depends on who you're doing the sex scene with. I don't have issues being naked," the actress, who has endured onscreen intercourse with everyone from James Spader in 2 Days in the Valley and Keanu Reeves in The Devils Advocate to Patton Oswalt in Young Adult and Christina Ricci in Monster, stated before adding, "That sounds very slutty."
"What I mean is, I'm not hung up on my body, and I've been lucky to work with people I've been really comfortable with. I've had maybe two occasions where…."
"It's been uncomfortable," Fassbender added.
To read more on Charlize and Fassbender, pick up the August 2012 issue of W magazine, or click here.
RELATED STORIES:
No Hair, No Problem! Charlize Theron Shows Off Shaved Head
What Are You Hiding Under That Hat Charlize? Theron Shaves Her Hair Off!
8 Things You Need To Know About 'Snow White And The Huntsman'