Tori Spelling Finally Leaves Hospital After C-Section Complications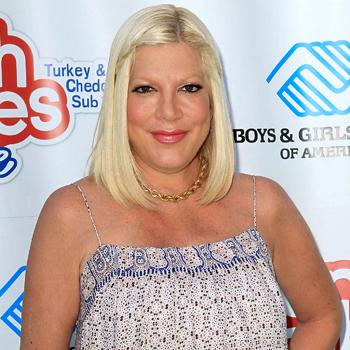 Tori Spelling has finally left the hospital after undergoing emergency surgery nearly two weeks ago for complications from her c-section after giving birth to her fourth child, Finn Davey on August 30.
The 39-year-old actress/reality TV star was rushed to the hospital on September 15, three weeks after giving birth.
She wrote on her ediTORIal website:
"Hi everyone - I wanted to let you know that I am home from the hospital, on the road to recovery, and overjoyed to be back with my family. I am so thankful for all of your love and support these past couple of weeks. It has meant so much to me. I will be back to blogging tomorrow, so stay tuned!
Article continues below advertisement