Seven Things You Didn't Know Nazanin Boniadi, The Woman Reportedly Recruited To Be Tom Cruise's Wife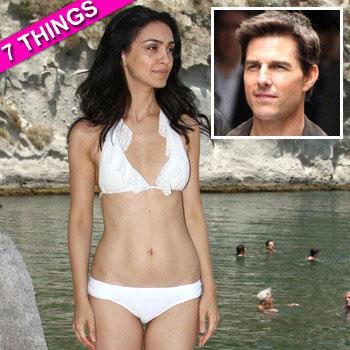 Nazanin Boniadi is now one of the most famous women in the world, thanks to an upcoming magazine article describing how she was recruited by Scientology officials to be Tom Cruise's wife in 2004 and allegedly punished by the organization after the Mission: Impossible star pulled the plug on their romance.
It was then, in early 2005, that Scientology launched a new search -- the one that resulted in Cruise's romance and subsequent marriage with Katie Holmes.
Article continues below advertisement
Naz, as her friends call her, is a good friend of acclaimed writer-director Paul Haggis, who on Monday confirmed the Vanity Fair magazine blockbuster. Cruise's rep dismissed it as a "lie."
Now RadarOnline.com is taking a look at the Iranian-born beauty who is at the center of one of the biggest scandals ever to erupt around Cruise.
Here are seven things you didn't know about her:
1) Born in Tehran, Iran on May 22, 1980, Naz moved to London with her parents as an infant.
2) Naz graduated with honors from the University of California, Irvine where she studied molecular research involving cancer and transplant treatments.
3) Turning to acting, Naz had a recurring role on General Hospital from 2007 to 2009.
4) Naz played Neil Patrick Harris' love interest, Nora, for two seasons on How I Met Your Mother.
5) Fellow former-Scientologist Paul Haggis cast her in The Next Three Days, his 2010 Russell Crowe thriller.