Tom Brokaw Rushed To Hospital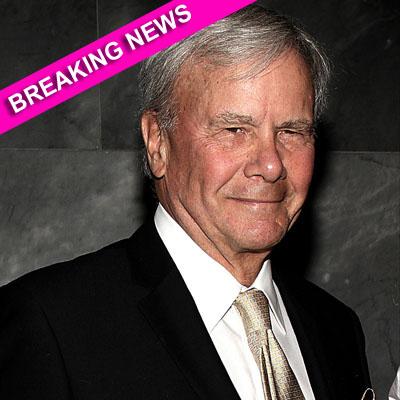 Former NBC News anchor Tom Brokaw was taken by ambulance to a hospital in Charlotte, North Carolina Thursday morning after an appearance on MSNBC's Morning Joe, RadarOnline.com has learned.
Although the 72-year-old iconic newsman stepped down as anchor of Nightly News after the 2004 election, he's been working as a Special Correspondent for NBC News and has covered both the Republican National Convention in Tampa, Florida last week and the Democratic national Convention this week in Charlotte.
Article continues below advertisement
An MSNBC spokesperson tells TVNewser, "On the set of 'Morning Joe' this morning, Tom Brokaw felt light-headed. Out of an abundance of caution, he was taken to a hospital and is being evaluated."
Brokaw is the only person to host all three major NBC News programs: TODAY, NBC Nightly News, and, briefly, Meet the Press. In addition to serving as a Special Correspondent for NBC News, he works on documentaries for other media outlets.