Exclusive
Michael Clarke Duncan Extortion Scandal: Woman Claims To Be His Daughter, Wants 'What's Mine'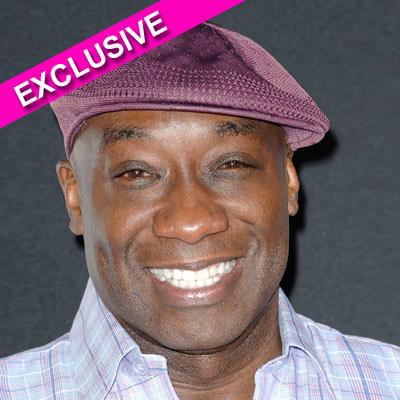 Article continues below advertisement
"The only thing that really bothers me about him passing is that we didn't fix. That's the only thing that I hate. I hate it, but it doesn't bother me that I'm not mentioned," she said.
However, sources close to Duncan told RadarOnline.com that the family doesn't know this woman and are questioning why she came forward after he died.
"Michael did date Marqay's mother, but he believed he was not her father," a source close to the late actor told RadarOnline.com. "He was in the hospital for 53 days, and she never once reached out or tried to talk to him then. It was the DAY he died that she started calling his mother saying 'I want what's mine' and trying to get money from her."
The source said Michael's relatives are shocked that this woman is making these claims after his death.
"She seems very opportunistic to be making the calls now, especially to his 93-year-old mother on the day her son died. Why wouldn't she have tried to visit him after he had his heart attack? Why didn't she try and reach out to him while he was alive? It all seems like she just wants money and didn't ever care about having a relationship with him."