Michael Clarke Duncan Dies At Age 54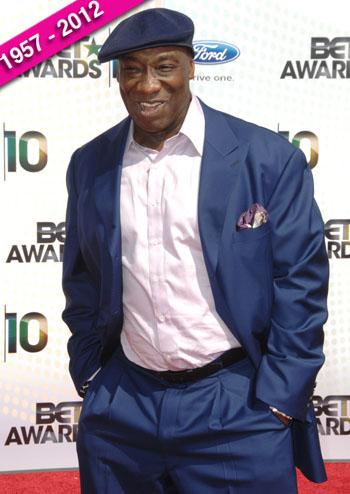 Michael Clarke Duncan died Monday in Los Angeles, two months after suffering a devastating heart attack.
The actor's fiancée, Omarosa Manigault, confirmed the death of the 6-foot-5, 300 pound Duncan, who appeared in dozens of films, including Armageddon, Planet of the Apes and Kung Fu Panda, as well as his break-out film, The Green Mile, for which he earned an Oscar nomination.
As RadarOnline.com previously reported, Omarosa performed CPR on Duncan when he suffered his heart attack, saving his life that day.
Article continues below advertisement
"He has so much life and he's improving so much but everyone around him is still very frightened about his condition," a friend told us at the time.
He was still hospitalized at the time of his tragic passing.
RELATED STORIES:
Director Tony Scott Learned Of Inoperable Brain Cancer Before Suicide Off L.A. Bridge
Sylvester Stallone: Late Son Sage 'Was A Lovely Boy, And I'll Always Treasure That'
Welcome Back Kotter Star Ron Palillo Dead At 63