Robin Roberts: 'My Body Is So Weak But Not My Mind'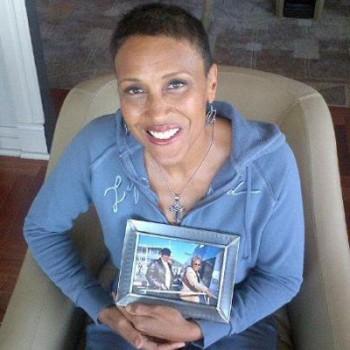 Good Morning America's Robin Roberts -- who remains off the air as she prepares for a bone marrow transplant later this week -- posted a moving new blog entry Tuesday in which she says her "body is so weak."
In her latest blog posted on abcnews.com, Roberts, 51, writes of her struggles and the impact of daily chemo treatments on her body.
"Last Sunday to lift my spirits I threw a little party at my apartment for my "GMA" family. The next morning I walked through the hospital doors, with my guardian angels -- mom & dad -- back together and blazing a trail ahead of me.
Article continues below advertisement
"The start of last week went well but the daily chemo/treatment caught up to me by the weekend. My body is so weak but not my mind. YOU give me the courage to keep going.
"So today is my last day of chemo...Wednesday is called a day of rest, yay, right! The transplant is scheduled for Thursday morning.
"Bless you & Onward!"
As RadarOnline.com has previously reported, Roberts will under the transplant to treat a rare blood disorder, myelodysplastic syndrome or MDS, that had damaged her marrow. (Her sister Sally is the donor.)
Although the disease, once known as pre-leukemia, often arises on its own, the disease also can occur as a result of chemotherapy, "as it did as a result of Robin's successful breast cancer treatment" in 2007, according to Richard Besser, GMA's chief health and medical editor.
Roberts isn't expected to return to GMA for several months as she recovers. Her leave comes at a critical time for the morning program, which recently has surpassed the TODAY show in the ratings following the ouster of Ann Curry as co-host and a series of bad press, including TODAY's decision to skip the 9/11 moment of silence in order to interview Kris Jenner about her breast implants.