90210h My Gosh! Lesbian Make Outs, Cougars & Plastic Surgery On Drama Packed Real Housewives Preview!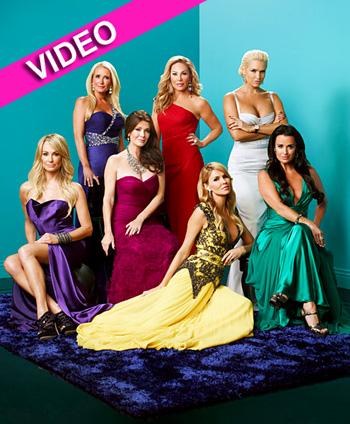 Article continues below advertisement
In addition, this season will feature a new housewife - former Dutch model Yolanda H. Foster, who's married to Grammy Award winning music mogul David Foster, 62.
Yolanda has three children with ex-husband Mohamed Hadid, and five stepdaughters with Foster.
Another newcomer to the show is Marisa Zanuck, a former coworker of Kyle's husband Mauricio Umansky, who will be featured on RHOBH.
Zanuck is married to Dean Zanuck, the Hollywood producer behind such movies as Road To Perdition, Apollo 13, and Charlie and the Chocolate Factor; the couple has two children.