Now THAT'S A Dog's Dinner! Lisa Vanderpump's Giggy Hosts A Tea Party With His Puppy Pals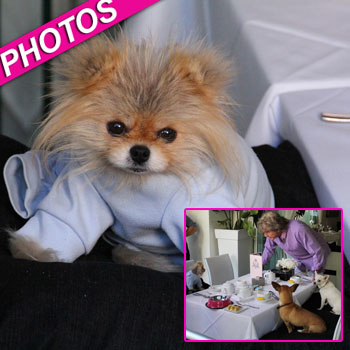 Article continues below advertisement
Dressed in an immaculate white onesie, Giggy entertained his guests with tea with lemon slices and iced designer dog biscuits.
The fluffy Pom is no stranger to being the center of attention, when his owners' renewed their wedding vows at their Los Angeles mansion last July, Giggy was front and center.
"Ken held him during the ceremony," an insider shared.
RELATED STORIES:
Fab At 50! Lisa Vanderpump Shows Off Her Bikini Body In Bora Bora