Cat Fight! Ramona Singer & Sonja Morgan Slam Aviva Drescher: She's 'Disgusting'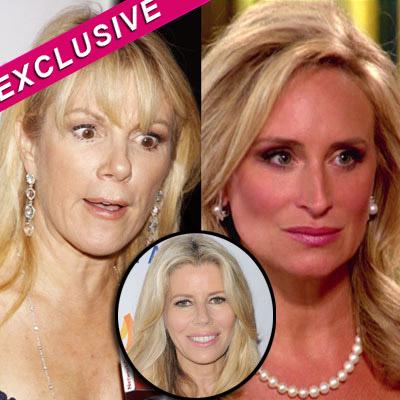 Article continues below advertisement
"Aviva was actually much more vicious than viewers saw. Bravo edited it, so she didn't look as bad," she tells Star magazine.
"There was no valid reason for her to go off on us like that. She must have forgotten her meds. Something was really off."
Sonja says she was shocked when Aviva called her co-stars "white trash."
"All of us have been very gracious to Aviva's father, George, no matter how embarrassingly he behaved, and yet she calls us white trash? Disgusting," she says.
Ramona agrees, saying: "It's vile; it's like using the N word. It's just extremely slanderous."
So, can the women forgive and forget?
"Aviva is a liar. She just makes things up, and Ramona and I have only ever been kind to her," Sonia says and Ramona doesn't seem like she is willing to forgive her either.
"I will be friendly toward Aviva, but we can't ever be close again. I tried. But she turned the tables, saying I betrayed her, I'm the mean girl. But she betrayed me with the way she spoke to me - she is the mean girl!" Ramona says.
Article continues below advertisement