NeNe Leakes Lucks Out! Anna Wintour Features The Reality Star In Vogue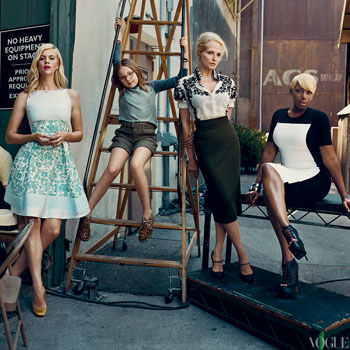 Anna Wintour isn't a fan of reality television stars, rarely featuring them in her exclusive fashion magazine, but apparently the Vogue editor makes exceptions every now and then!
Real Housewives of Atlanta star NeNe Leakes is featured in a photograph and editorial about The New Normal in the mag's October 2012 issue, and RadarOnline.com has the details.
The sitcom based on the life of Glee creator Ryan Murphy, stars the 44-year-old as well as Bebe Wood, Georgia King, Justin Bartha and Ellen Barkin and is about two gay parents.
Article continues below advertisement
Kim Zolciak Trashes NeNe Leakes: She's Not Funny And She's Mean Spirited
It Gets Ugly...AGAIN! Nene Leakes & Kim Zolciak Face Off Over Rental Home