World's Worst Mom? Woman Steals From Soldier Son While He Is Stationed In Iraq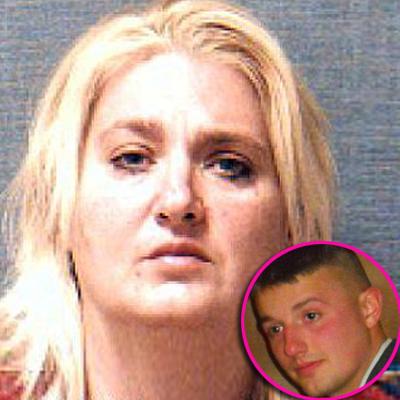 By Debbie Emery - RadarOnline.com Reporter
A woman has confessed to stealing $9,000 from her son when he was stationed in Iraq and Afghanistan serving his country.
Jennifer L. Fletcher, 42, of Lawrence Township, Ohio, was booked into the Stark County Jail on charges of identity fraud, forgery and two counts of theft on Sunday, reported the Canton Republic after ripping off her son, Scott Davis, while he was fighting in the Middle East.
Article continues below advertisement
The money-grabbing mom was busted at a traffic stop when officers noticed that the car she was driving had been stolen in nearby Akron, and then discovered there had been a warrant out for her arrest since July.
"She admitted to taking the money," said Lawrence Township Police Chief Mark Brink. "It was a good stop by Brewster (police), and a good job by our guys getting a confession out of her."
According to court records, Fletcher withdrew roughly $7,500 from Davis' bank account between the fall of 2010 and the spring of 2011 and she reportedly agreed to file her son's taxes while he was stationed abroad for the U.S. Army. She used his personal information to obtain checks in his name, then cashed them after forging his signature. She is also accused of depositing nearly $1,400 of Davis' state and federal income tax refunds into her account to pay bills.
Brink said the pair had lived together until he was shipped to the front line in 2010, but their relationship soured after Davis' wife noticed the financial indiscretions and reported her mother-in-law to the police last May.
Fletcher's bail has been set at $150,000. Her friend, Keith Hoover, 44, who was living with her at the time, has also been charged with two counts of complicity to theft, complicity to forgery and complicity to identity fraud in connection with the theft.