Prince Harry Was Reason Taliban Attacked Afghan Base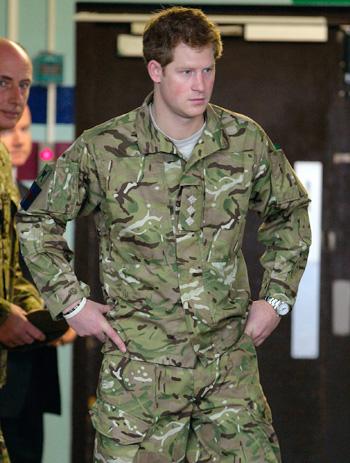 The Taliban has officially taken credit for the attack on an Afghan military base that killed two U.S. Marines, saying Prince Harry's presence there was the reason it was targeted for the assault.
The attack came on September 15, Harry's 28th birthday.
Just a week earlier, the terrorist organization announced its intentions to kill or kidnap Harry.
Capt. Wales, as Harry is known, was a full mile away on the massive Camp Bastion, the British base adjacent to Camp Leatherneck, which houses U.S. Marine operations in southern Helmand province.
Article continues below advertisement
"We attacked that base because Prince Harry was also on it and so they can know our anger," Taliban spokesman Qari Youssef Ahmadi told The Associated Press. He added, "Thousands more suicide attackers are ready to give up their lives for the sake of the Prophet."
The spokesman also cited the bizarre anti-Islamic film that insulted the Prophet Muhammad as a reason for the assault, although it's not clear what they hoped to accomplish in attacking one of the largest and most heavily defended military facilities in Afghanistan.