Exclusive
Lohans At War! Michael Threatens To Sue Dina For Her 'Lies!'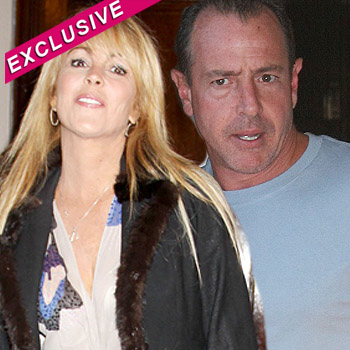 Article continues below advertisement
"How sick, how low and how devious can Dina get?" Michael raged to RadarOnline.com.
"Dina just did ET to try to change public opinion?" he asked.
Michael continued his rant against the mother of his four children. "What did she sober up for a day to do the show (Then back to "ab"normal?! Is this the only way this jobless and soulless hard working mother can make money? Hasn't she done enough to hurt our family "for her own GAIN"? She is like a disease that won't go away!"
Papa Lohan says he is going to sue Dina because he's losing money from rehab centers, which usually contract with him to help their patients.
"My lawyer is already in the process of suing Dina for $120,000 for a contract I lost because of her lies (aside from the $100,000 judgment I already have against her). My lawyer is NOW calling ET to inform them that if they air any more of her lies, not only will Dina be sued, but they will be held accountable as well! It's pathetic that ET would even consider letting her do an interview considering how many times she gets caught in lies!"