Michael Lohan Pleads With Dina: Stop Destroying Our Children!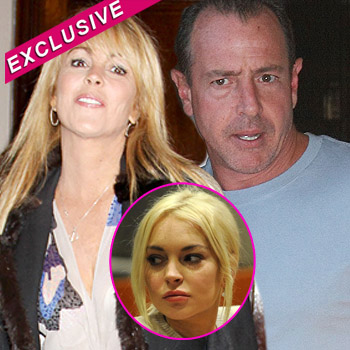 Article continues below advertisement
"For the sake of Lindsay and all of our children. I am asking you and begging you to stop putting them in the middle and using them as pawns!" Michael begs Dina.
"Please, please put your pride, envy and love of money aside and do this for our kids and God!
"You say you know God and you are 'religious', well if that's at all true, then act accordingly! If you do so, watch your life change for the better, our children find inner peace and have the stability they need!"
Michael and Dina were married for 19 years before finally divorcing and Lindsay's troubles have been monumental in the last few years.
"This has got to end! You have been doing this and destroying our children ever since the divorce (and at times) even before!
"While you and others might not see it in Michael Jr., Ali and Cody, we all see what it has done to Lindsay!!! It's sad and wrong! It's alienation, use and ABUSE!"
Article continues below advertisement