Exclusive
Kristen Stewart & Robert Pattinson's Friends 'Absolutely Don't Believe Reconciliation Will Last'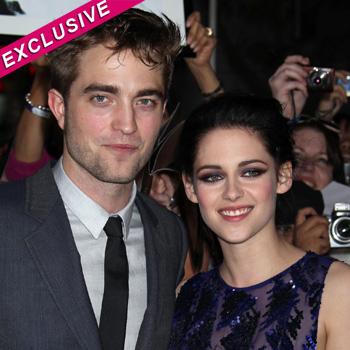 Article continues below advertisement
"Rob believes that Kristen didn't sleep with Rupert Sanders, but the fact is, she still cheated on him. Rob's pals think it was easier for him to get back together with her right now because of the upcoming publicity blitz they are going to embark on to promote Breaking Dawn. Kristen definitely convinced Rob that this was going to be a bitter-sweet time for them, because this is the last Twilight movie. Kristen loves Rob, no question about it, but she just isn't as mature as he is. Rob's buddies would be stunned if the couple goes the distance."
As we previously reported, Kristen swore to Robert that she never actually slept with her married Snow White and the Huntsman director, and this is the reason why the Twilight star was able to forgive the dalliance and get back together with her.
"Kristen and Rupert both told their respective partners that they didn't actually have sex," a source close to the situation previously told RadarOnline.com. "Kristen was absolutely steadfast that she only engaged in several make-out sessions with Rupert, but never slept with him. Rob didn't believe her in the beginning, but as time wore on he accepted her explanation. Kristen has given Rob passwords to her voicemail and e-mail account to prove she has nothing to hide and will do anything to get his trust back."
Article continues below advertisement
The couple took a nearly two month break after Kristen was photographed in a compromising position with Rupert and her affair was exposed.
Both Kristen and Rob ditched their $6 million Los Angeles home immediately after the scandal broke and although Us Weekly says they're not where they used to be, they report that the Twilight stars are on the path to reconciliation.
"Robert's friends just wish he could get Kristen out of his system," the insider says. "They are disgusted with her behavior and want nothing to do with her. Kristen has some type of hold on Rob though and he seems to be thoroughly addicted to all the drama because she is always sulking and brooding about something."