Robert Pattinson & Kristen Stewart Secretly Meeting In Pal's Guest House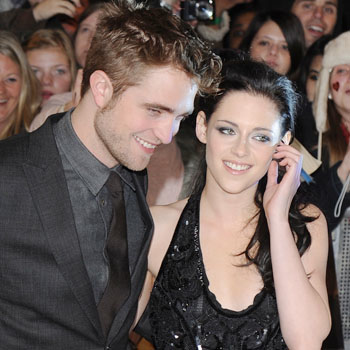 Kristen Stewart and Robert Pattinson have been quietly meeting in the guest house of a pal's Los Angeles home, and RadarOnline.com has the details.
An insider claimed Pattinson has "invited us over for visits" to the clandestine back house in the Los Feliz area, where he and Kristen have kept their embers stoked since publicly breaking things off following the starlet's cheating scandal earlier this summer.
Article continues below advertisement
"They're working it out -- he's still in love with her," an insider said.
A source close to the Remember Me star says the couple has been doing things backchannel to avoid the stigma from Twilight fans aghast over the initial scandal, predicting the pair will announce they're a couple again "in a few months."
Pattinson, sources say, didn't accept the On The Road beauty's calls initially, but "his rational voice told him not to toss a three-year relationship for one infidelity."
A separate source says the Twilight stars had a "dramatic makeup" in L.A., though tension lingers over her affair with married director Rupert Sanders.
The only hurdle the duo faces moving forward, insiders said, are Pattinson's friends, "who don't want to see him hurt again.
"His friends can't stand her," an insider told US magazine, "But Rob has hope in their romance."
RELATED STORIES:
Don't Stop Believing! Kristen Stewart Still Praying That Robert Pattinson Will Take Her Back
James Franco Is 'Smitten' By Kristen Stewart, Wants To Take Her Out On A Date
Liberty Ross Is 'Wavering' On Giving Rupert Sanders Another Chance After Kristen Stewart Cheating Scandal