Florida Teacher Accused of Hiring Hit Man To Kill Another Teacher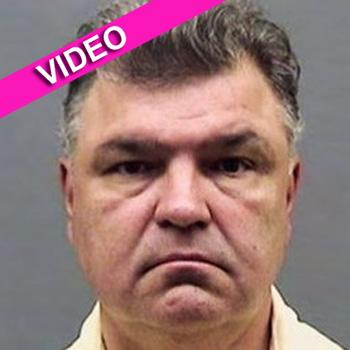 By Debbie Emery - RadarOnline.com Reporter
In a startling chain of events that takes the phrase "bad teacher" to deadly extremes, a Florida high school teacher has been arrested and charged with hiring a hit man to take out a former colleague.
James Pepe allegedly made a fateful call on September 13 to whom he thought was a professional killer informing him he was willing to pay $2,000 for "an issue that he might need taken care of," reported WTSP.com.
Article continues below advertisement
However, the man on the other end of the line was an undercover police officer and the potential murderer was arrested on Thursday for attempting to get a contract out on the life of fellow teacher, Robert Meredith.
Pepe, a social studies teacher at Bloomingdale High School in Hillsborough County, Florida, had a personal grudge against the Strawberry Crest High School teacher, who worked in the same school district.
Detectives say they were alerted to the death plot by an out-of-state witness who had been approached to kill Meredith and was concerned that Pepe was going to go through with his deadly plan.
"It had moved beyond just a fixation to an actual anger," a spokesperson for the Plant City Police Department told ABC News.com.
Watch the video on RadarOnline.com
In the recording made just two weeks ago, the 28-year teaching veteran allegedly told the undercover officer that he was willing to pay the $2,000 kill fee, but was reluctant to have an in-person meeting.
Article continues below advertisement
The potential victim was at a loss as to why the Tampa native would want him dead.
"This came as a complete shock," Meredith said incredulously, claiming that he knew who his wanna-be killer was but they had never socialized. "When you are at school you have limited time to talk to co-workers, period. So, as far as going out an having a drink, never.
"I don't feel that I'm in any way culpable for this. If there is a problem, it is 100 percent on the other side," he explained.