Chef Who Cooked His Wife's Body For Four Days Found Guilty Of Second Degree Murder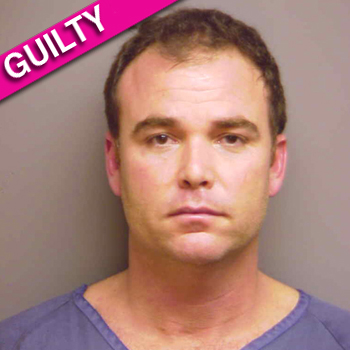 By Debbie Emery - RadarOnline.com Reporter
A Los Angeles area chef who confessed to killing his wife and then boiling her body in a slow cooker for four days was found guilty of second degree murder on Thursday.
David Viens, 49, had pleaded not guilty to murdering his 39-year-old wife, Dawn, in late 2009, despite admitting to the crime during a police interrogation in March 2011, where he divulged grisly details of how he disposed of her body in a 55-gallon drum used to collect used cooking grease and oil, which is later sucked out by a disposal company.
Article continues below advertisement
During the trial, defense attorney Fred McCurry did not challenge the premise that Dawn was dead, nor did he suggest that she was slain by someone other than her husband, reported the Los Angeles Times.
He did argue, however, that the evidence didn't support the first-degree murder conviction the prosecution was seeking, which requires proof of premeditation. "Dawn Viens died as an unintentional result of David Viens' actions," McCurry said. "That's not murder."
Jurors deliberated for 5 1/2 hours over three days before delivering the guilty verdict for the lesser charge.
As RadarOnline.com previously reported, when asked by Sgt. Richard Garcia what triggered the vicious attack, 49-year-old Viens replied: "For some reason I just got violent," because his wife had been "raising hell" in their apartment and he just wanted to sleep, he then went on to explain how he bound her hands and feet and duct-taped her mouth. "And that was it. I said, 'Good night.'"
Article continues below advertisement
Viens has not revealed exactly where the cold-hearted cooking took place, but it has been implied it was at the Thyme Contemporary Cafe in Lomita, between Torrance and San Pedro in Los Angeles County.
Afterwards, he told his wife's worried friends and relatives that she'd left him. To them, he appeared oddly unconcerned. Within weeks, he started dating a Thyme waitress named Kathy Galvan, who was two decades his junior, according to the Times.