Evidence From Drew Peterson's Missing Fourth Wife Led To His Murder Conviction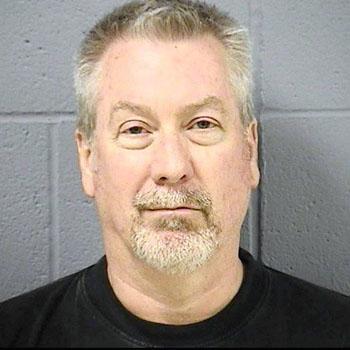 The star witness in the Drew Peterson murder trial has revealed that it was words from his missing fourth wife that ultimately led to him finally being convicted last week.
Reverend Neil Schori made the groundbreaking revelation in an exclusive interview with the National Enquirer during which he explained that explosive information that Stacy Peterson gave him before she disappeared was the deciding factor in the jury reaching a guilty verdict.
Article continues below advertisement
As RadarOnline.com previously reported, the former Chicago cop was convicted on September 6 of the 2004 murder of his third wife, Kathleen Salvio. The 58-year-old's next spouse, Stacy, vanished in 2007, and while he remains the prime suspect, he has not been charged in connection with her disappearance.
"I really felt Stacy's voice was heard and used to bring justice for Kathleen," Rev. Schori told the Enquirer. "And now I really believe justice is going to start rolling for Stacy. I'm praying that Drew will finally confess what happened to her. I am asking the Lord to do His work."
His insight into the disturbing case was sparked when just weeks before Stacy vanished he met with her near her Bolingbrook, Illinois, home, where she revealed that she was planning to divorce Drew. She then made the stunning revelation to him that, "I live with a murderer."
Her understanding of what her husband had done came when she caught him washing a set of women's clothes and he asked her to be his alibi. The next night Kathleen's naked body was found in the bathtub of her home, and Stacy realized that Drew had killed his ex-wife.
MORE ON:
Celebrity Justice
Article continues below advertisement
Investigators believe that once he learned that Stacy was going to divorce him, Peterson decided to kill her too, dispose of her body and tell everyone that she ran away with another man.
Ironically, it was the investigation into Stacy's disappearance that led to the exhumation of Kathleen's body and her death being changed from accidental to murder.
"It was very satisfying to hear one of the jurors say afterward that their guilty verdict hinged on Stacy's 'evidence,'" said the Rev. Schori.