Wife-Killer Suspect Drew Peterson Is All Smiles On First Day Of Murder Trial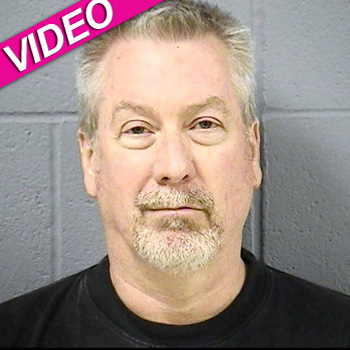 By Debbie Emery - Radar Reporter
The prospect of life in prison didn't stop murder suspect Drew Peterson from joking and casually chatting with his attorneys as he walked into court on Tuesday for the first day of his long-awaited trial.
Within minutes of the former Chicago police sergeant entering the Joliet, Illinois courtroom, his lawyers had already interrupted the proceedings and asked for a mistrial over the ongoing argument that most of the crucial testimony will be hearsay evidence recounting words from both his third wife, Kathleen Savio, whom he is accused of murdering in 2004, and his fourth wife, Stacy Peterson, who vanished in 2007.
Article continues below advertisement
Peterson, 58, became a suspect in Kathleen's death - which was originally ruled accidental after a fall into a bath tub - when police investigating Stacy's disappearance exhumed her body and a new pathologist report changed the cause of death to drowning by homicide.
Despite the initial legal wrangling as the trial kicked off, Judge Edward Burmila denied the defense's request and allowed the prosecution to open with the idea of murder-for-gain just minutes into their statement.
Once the openings conclude, the prosecution is expected to call Savio's neighbors Mary and Tom Pontarelli and a locksmith as some of their first witnesses, reported the Chicago Tribune.
Peterson's case caught the attention of the country when it was believed that he used his status as a police officer to literally get away with murder, while his unsavory personality that has included joking about a "Win A Date With Drew" contest and his missing wife's menstrual cycle have widely been considered inappropriate.
Article continues below advertisement