Drew Peterson Calls Rob Lowe's Portrayal Of Him In TV Movie 'Hysterical'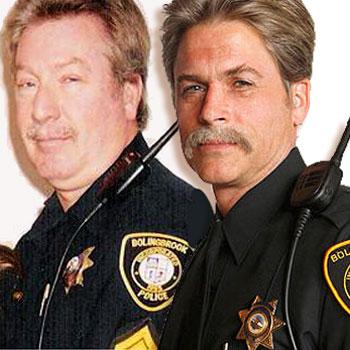 Accused wife murderer Drew Peterson watched an advance copy of the TV movie about his life and, according to his lawyer, had one response to Rob Lowe's portrayal of him: "Hysterical," reports The Chicago Tribune.
The movie, Drew Peterson: Untouchable, aired Saturday night on Lifetime.
It tells the story of the former Chicago area police sergeant, 58, who is accused of killing third wife, Kathleen Savio, and causing his fourth wife, Stacy Peterson, to disappear. Savio who was found dead in a dry bathtub in 2004. Officials initially ruled the death an accidental drowning, but authorities reopened the case after Stacy Peterson vanished three years later.
Article continues below advertisement
Peterson watched the film from the Will County, Illinois jail where he sits while awaiting trial.
"He thought it was hysterical," Joel Brodsky, Peterson's lead defense attorney, told The Tribune.  "He chuckled at all of the inaccuracies and things that never happened."
RELATED STORIES: