Daniel Craig Signs For Two More 'James Bond' Movies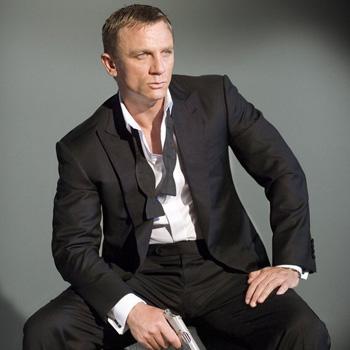 Daniel Craig fans are in double-O heaven over news that the British hunk has signed on for another two Bond movies.
According to fansite www.MI6-hq.com, Craig is keeping his license to kill for two more flicks which would bring his tally to five. That will make him the third longest-serving James Bond.
Craig's initial contract took him up to Skyfall which hits the big screen on November 9 in the U.S. and a week earlier in the UK.
Article continues below advertisement
The as yet to be officially announced future movies will mark the 24th and 25th films in the series and will be scheduled for release in 2014 and 2016.
Roger Moore still holds the title for most Bond films having starred in seven. Sean Connery played the spy in six, plus the unofficial Never Say Never Again. Pierce Brosnan currently holds the third spot having starred in four.
RELATED STORIES: