Cyndi Lauper Opens Up About Her Dark Depression: I Wanted To Kill Myself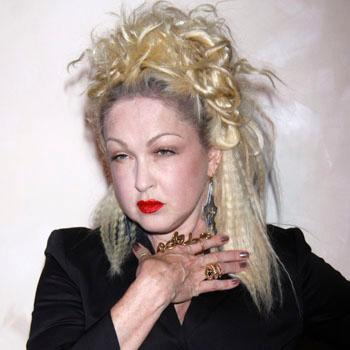 Cyndi Lauper is opening up for the first time about the dark depression she sunk into following a career lull in the late eighties, admitting times got so tough she even considered suicide at one point, RadarOnline.com is reporting.
The pop icon, who's now married to actor David Thornton, suffered her darkest moment after splitting from her long-term partner and manager David Wolff and talks about her ordeal in her shockingly honest new autobiography.
Article continues below advertisement
In the eye-opening memoir, the 59-year-old details her rise from poverty and a violent upbringing to pop stardom which saw her net more than 50 million records and 40 hit singles, and then her spiral into depression while living in a hotel room in New York City.
"I had come so far but felt like I had failed," she confesses. "I disappointed the record company because I didn't come home with an armful of awards like they expected. It was always like that; it was never enough.
"It was such a dark time for me. When I was living in that hotel I was two steps off of that balcony.
"I would go to the studio and then sit in my dark room and drink vodka. I had to spend most of my time alone. I was grieving. I thought the sadness would never go away.
"The only thing that always ­prevented me from suicide is that I never wanted a headline to read, 'Girl who wanted to have fun just didn't'."
Article continues below advertisement
Lauper says she finally found the will to live again after entering therapy which helped her come to terms with her traumatic childhood and the misery and squalor she had endured as a runaway teen.
The Time After Time singer says that as a child she was terrorized by her violent step-father who threatened to rape both Cyndi and her sister, and that she left home at 17 after she caught him spying on her while she was in the bath. She moved to New York where she was forced to busk in the streets to earn money and often had to beg for food.
"I had no television, no stereo, nothing. I was still a kid and I was alone," she says. "A lot of times I couldn't take it anymore, so I just lay in bed all the time. When I really couldn't deal with anything, I used to get the shakes, just ­complete anxiety attacks.
"I'd empty out the cupboard under the sink and crawl under there. I'd stay in there ­because it was enclosed, and slowly I would begin to feel better."