Extreme Makeover Star's SUV Carjacked By Gang Member With Nanny & Son Inside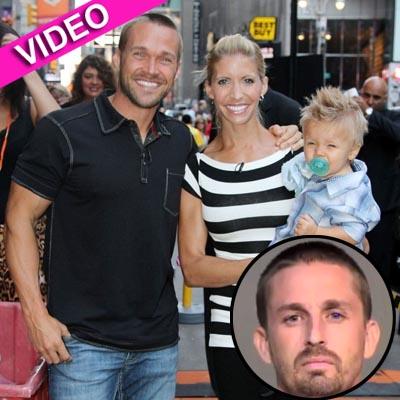 A member of the Nazi Low Rider gang carjacked an SUV belonging to Extreme Makeover Weight Loss Edition star Chris Powell in Mesa, Arizona while his nanny and baby son were on board.
Mesa Police Department officials said Powell's nanny Kaitlyn McGrath and son Cash Powell were able to flee the vehicle before gang member Jasper Stewart rode off in it Friday.
Kaitlyn said the gang member -- who police say has a detailed criminal record -- threatened to kill her when he got in the SUV.
Article continues below advertisement
"I just knew that I had to get Cash out," McGrath told azfamily.com.
The fitness pro Powell tweeted his nanny "is a rock star hero" following the incident.
Watch the video on RadarOnline.com
Stewart, 31, was apprehended by Mesa police with the help of OnStar technology and an iPad app a few miles from the scene of the carjacking.
Chris's wife Heidi said that she "couldn't help but be anything but grateful" Kaitlyn put her life at risk to save Cash, 1.