Brit Beauty Reveals Her 'Wild Night With Harry'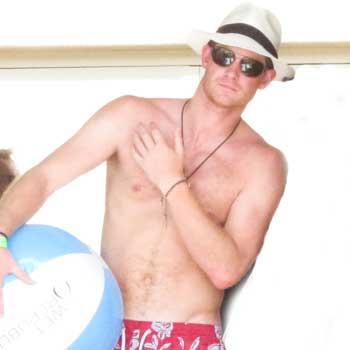 Sexy Carrie Reichert is claiming she spent 20 minutes alone with Prince Harry in his hotel room the night of his infamous naked romp.
"We kissed, he was naked at the time, and pretty open. It was a drunken fumble. It wasn't romantic, just fun," she told The Mirror.
"He was a gentleman, but he was so wasted. The alcohol affected him. I was there for 15 to 20 minutes."
As RadarOnline.com previously reported, Prince Harry engaged in a naked game of strip billiards at the Wynn Resort last month, and it may have even been caught on video.
Article continues below advertisement
Carrie, who now lives in San Diego, says "We all went up to this huge VIP high-roller suite, and went in and the music was going, alcohol was flowing. Harry was already undressed. It was just crazy. He looked actually delirious. There was a pool table and he was playing air guitar with pool sticks.
"He was screaming out, 'Somebody get me a glove! I'm going to do a Michael Jackson impression!' He would just randomly walk up to you and hug you. He was just really friendly and there were just really random naked hugs. It was funny.
"It was not like an orgy going on, it was just sexy naked. It was like almost a game. He was trying to get everybody to get naked. That was the whole point of him being naked."
Carrie and Harry then had what she describes as a "drunken fumble" in his bedroom in the suite.
"We kissed for 15 to 20 minutes. I am sure somebody stumbled in as there were people going in and out of rooms all the time. We kissed again and he said 'That was great'.