Exclusive
Amy Poehler & Will Arnett Focused On Kids Following Surprising Split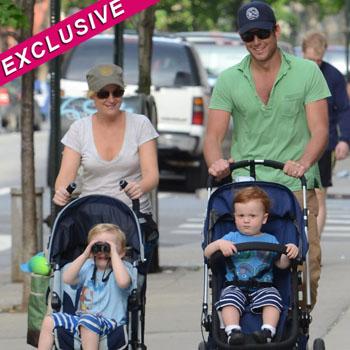 Article continues below advertisement
"Despite things not working out between Amy and Will, they are determined to be great parents to Archie and Abel," a source reveals.
"The romance between them may have died, but they are still very good friends and together they will make sure the kids don't suffer in the break-up.
"Amy and Will won't fight over custody or money; everything will be just how it was when they came into their marriage nine years ago.
"When they have to, at school plays and parent/teacher conferences, they will both be present and will play nice.
"They realize the kids will have difficulty adapting at first, but feel over time it'll all work out.
"It's essential Archie and Abel are brought up in a loving environment, without any tension between their parents and that's exactly what Amy and Will plan to do," the source says.
As RadarOnline.com previously reported, Amy, 40, resurfaced on Sunday, without her wedding ring, for the first time since her break-up from Will, 42.
MORE ON:
Saturday Night Live
Article continues below advertisement
Walking through LAX, seemingly without a care in the world, a fresh-faced Poehler smiled for the cameras wearing thick-rimmed black glasses, a dark blue shirt, blazer and jeans, matched with a pair of headphones.
The comedic pair confirmed they were filling for divorce after their romance "fizzled out".
"Will and Amy started to feel more like best friends than a married couple and sadly they lost their spark," a source previously revealed.
"They drifted apart, like a lot of couples do, but there's no malice in the split, nor was anyone else involved.
"The two still love each other very dearly – and everything is completely amicable – but the romance died and neither one of them was happy, so something had to be done.
"Everyone used to think that because Amy and Will are both comedians their relationship was all fun. However, the laughter stopped a long time ago and now they just want to move on with their lives."