Exclusive
Reason Behind Amy Poehler And Will Arnett's Shocking Split: The Laughter Just Died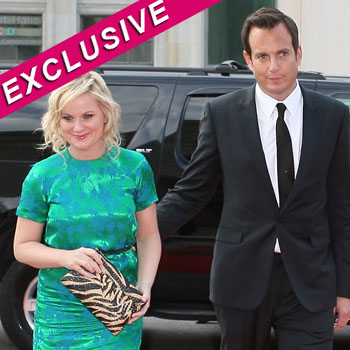 Amy Poehler and Will Arnett, who confirmed they were filing for divorce after nine years of marriage on Thursday, split because their romance "fizzled out," RadarOnline.com is exclusively reporting.
The comedic pair, who parted ways amicably, lost their spark and the happiness was drained out of their relationship, a source said.
However, despite the break-up, Amy, 40, and Will, 42, are looking forward to raising their two kids Archie, 3, and Abel, 2, and still have the utmost respect for one another.
Article continues below advertisement
"Will and Amy started to feel more like best friends than a married couple - and sadly they lost their spark," the source revealed.
"They drifted apart, like a lot of couples do, but there's no malice in the split, nor was anyone else involved.
"The two still love each other very dearly – and everything is completely amicable – but the romance died and neither one of them was happy, so something had to be done.
"Everyone used to think that because Amy and Will are both comedians their relationship was all fun. However, the laughter stopped a long time ago and now they just want to move on with their lives.
"Archie and Abel will still be well cared for, and Amy and Will will make sure they are still their number one priority," the source divulged.
Along with their individual achievements, Poehler and Arnett have appeared on-screen together in numerous successful projects, including Blades of Glory, Horton Hears a Who!, On Broadway, Spring Breakdown and Monsters vs. Aliens.
Article continues below advertisement
Saturday Night Live alum Amy also had a reoccurring role as the wife of Will's character, George Oscar "G.O.B." Bluth II, on the cult comedy Arrested Development.
Arnett was previously married to actress Penelope Ann Miller, who split from her second husband James Huggins last march, although they filed for divorce just a month after their marriage.
Both Poehler and Arnett are nominated for Primetime Emmy Awards and they will no doubt cross paths at the show on September 23.