Seven Things You Didn't Know About 'The World's Fastest Man' Usain Bolt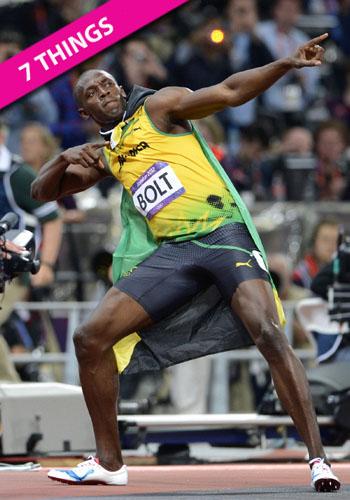 Article continues below advertisement
5. Against All Odds: The athletic wunderkind was born with scoliosis, a condition that causes spinal curvature on both sides, and has sidelined him frequently in his career. Bolt has a masseuse travel on the road with him at all times, and is gets checked by a specialist two or three times annually.
4. He's good with his feet in more than one way: Bolt is a big fan of dancing, as he enjoys cutting a step in his native Jamaica. Bolt said he frequently checks YouTube to stay current on all the trendy moves, and will watch himself dance in front of a mirror before doing the dance in public.
Article continues below advertisement
3. He's almost at a million: As of Monday, the fleet-footed runner had more than 990,000 Twitter followers; with the widespread exposure he's had from another successful Olympic run, he's sure to hit the milestone shortly.
2. He can spin: Bolt has plied his craft as a DJ with a sets in locales like France, Germany and his native Jamaica. Prior to his introduction in London, he made gestures as if he were wearing headphones and spinning records.
1. Dominating At Each Stop: Bolt has captured world championships at the youth, junior, and senior levels in his sport, making him one of only eight athletes to do so.