Prince William 'Dreaded' Getting Caught With Kate On Olympics Kiss Cam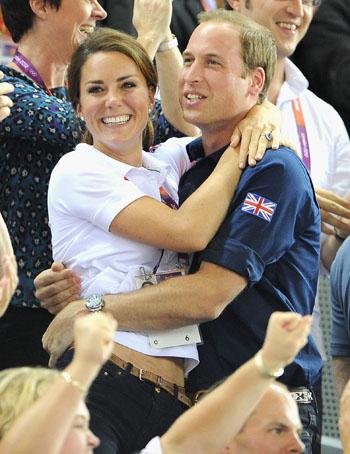 Prince William and Kate Middleton were so excited at the Brit cycling team winning an Olympics gold medal, they were seen in the stands, jumping up and down with their arms wrapped round each other.
Now the royal fan has admitted he was desperately fearing he and Kate would get caught on the kiss cam!
"I was absolutely dreading they were going to come and show myself and my wife. That would have been very embarrassing," William told the BBC.
Article continues below advertisement