Surprise! First Couple Finds Themselves On 'Kiss Cam'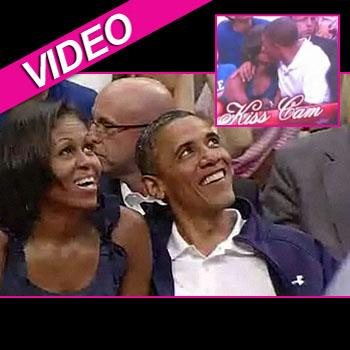 President Barack Obama and First Lady Michelle created a magic moment during their night out Monday, as they watched the U.S. rack up an 80-69 win over Brazil in a hoops exhibition at Washington D.C.'s Verizon Center.
The moment came when presidential pair, dressed casually while sitting court-side, wound up on the 'Kiss Cam', thought they didn't oblige the crowd at first, eliciting a wave of boos.
Article continues below advertisement