Robin Roberts Takes Early Leave From GMA For Bone Marrow Transplant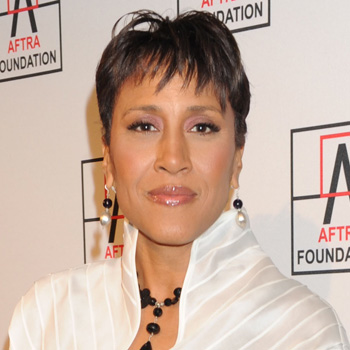 By Amber Goodhand - Radar News Editor
Good Morning America anchor Robin Roberts is taking an early leave from the hit ABC show to undergo a bone marrow transplant.
The 51-year-old tearfully announced in early June that she was diagnosed with a rare blood disease requiring a bone marrow transplant and was anticipating a fall departure, but on Tuesday she admitted, "I'm not feeling too well. In fact, I'm going to leave and let you all do the rest of the program on your own. I'll see you in a couple of weeks."
Article continues below advertisement
Robin tweeted after the show: "Terrific Tue..last day of July... & my last day @GMA for couple of weeks. Momma needs a vacation! Going to finish strong w/@joshelliottabc."
Robin was diagnosed with breast cancer in 2007, beating the disease, but explained in 2012 that due to complications from the cancer treatments she was diagnosed with myelodysplastic syndrome.
Her sister, Sally-Ann Roberts, is expected to do the bone marrow transplant since she's almost an exact match.