Exclusive
Robert Pattinson Over His Anger, May Reconcile With Kristen Stewart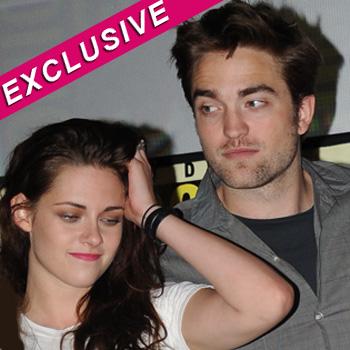 Article continues below advertisement
"But he's starting to wind down and really think about what he's going to do regarding his relationship with Kristen. He goes back and forth..."
According to the insider, Rob has been leaning on a select group of friends for support -- and they're giving him conflicting advice!
"There's definitely some friends who think he should just move on from Kristen, but then there are others who still think Rob and Kristen really have a special connection and want him to give her another chance," the source said.
"He has a lot to think about and hasn't decided either way right now."
Rob, 26, has his first public appearance scheduled for Monday when he goes on Comedy Central's The Daily Show with Jon Stewart to promote his new flick Cosmopolis, and the insider said he's nervous.
"Rob's always been a bit of an awkward nervous guy, but his appearances in New York next week have him frazzled," the source said.
"He's keen on promoting his new movie, but he really doesn't want to address his personal life or the cheating scandal because he's just not ready yet and doesn't want to say anything he'd regret."
Article continues below advertisement
And while Rob is deciding whether or not to make it work with Kristen, Rupert is desperately trying to save his marriage with wife Liberty Ross.
PHOTO: Kristen Stewart Poses In Drag For Elle
"Rupert is willing to do absolutely anything and everything he can to save his marriage, he realizes this is the worst mistake of his life, and he cannot believe he was so stupid," the insider said.
"The thought of losing his wife and children, whom he loves more than anything in the world is killing him."