Mel Gibson Doesn't Think Hollywood Will Forgive: 'What Did I Do, Really? It's Kind Of Ridiculous'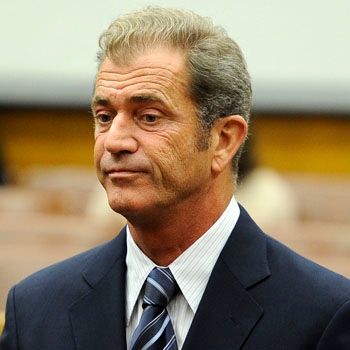 By Amber Goodhand - RadarOnline.com News Editor
Forgive and forget? Not so fast Mel Gibson…
The Braveheart actor recently opened up in an interview revealing he doesn't think Hollywood is ready to forgive him yet, and he's not quite sure what exactly he should be asking forgiveness for in the first place!
"They have to forget. I don't even think they're vindictive. I don't think they think there's reason to forgive," Mel told Comingsoon.net.
Article continues below advertisement
"And forgive what to begin with? What are they asking for? It's almost like can you please forgive me for what? What did I do, really? It is kind of ridiculous."
Mel, 56, has had a rocky few years — he was caught in an expletive and racist tirade against his baby mama Oksana Grigorieva in audio tapes released to the public exclusively by RadarOnline.com, he was again caught on tape laying into Maccabees screenwriter Joe Eszterhas calling him a "f**king c**t" among other things, and then just last month his step-mother filed for a restraining order against the actor citing he spit in her face.
"So it's kind of hard to pinpoint exactly what needs to be forgiven and I don't consider that anything does because I didn't hurt anyone," Mel continued.
"But you know, hey that's life. It ain't easy and it's not fair. You've just got to slip the old water off the back and move on."
The Maccabees was touted to be Mel's big comeback to Hollywood, but he and the screenwriter got into it when Joe accused him of making anti-Semitic remarks, calling the Holocaust "horsesh*t."
Article continues below advertisement
Mel told Comingsoon.net that he still plans to make the movie, but slammed Joe saying he won't be writing the script.
"Okay, so a guy gets paid to write a screenplay and doesn't turn anything in for 14 months. That's a serious problem. Not even an outline so I lost my nutter with him," Mel said.
"I developed a Viking script almost a year after he started and I already had a second draft and he hadn't even given me an outline. And he was at my home on a working holiday and he didn't even bring one word. And he never intended to write a script. His whole intention was to set me up somehow."