Mel Gibson's Step-Mom Seeks Restraining Order Against Him!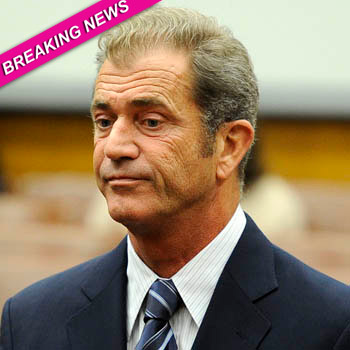 Mel Gibson's step-mom, Joye Hicks Gibson has filed for a restraining order against the actor for allegedly spitting in her face and threatening to kick her out of the house she lives in, which is owned by a charity the actor runs, RadarOnline.com has confirmed.
As previously reported, Mel's father, John Hutton Gibson, recently filed for divorce from his second wife, Teddy Joye Hicks Gibson after ten years of marriage. The 93-year-old devout Catholic's first wife, and Mel's mother, Anne Reilly died in 1990 and they had 11 children together. According to court docs obtained by RadarOnline.com, Hutton states the date of separation as May 28, 2012 and cites irreconcilable differences as the reason for the split. The former couple didn't have any children together.
Article continues below advertisement
DOCUMENTS: Mel Gibson's Step-Mom Files Restraining Order Against Actor
In the petition for the temporary restraining order, Joye alleges that during a family meeting in May to discuss the 93-year-old's medical care, that an incensed Gibson began screaming in her face and states: "he was so close that I could feel his spit hitting my face."
Joye also believes that Mel was behind Hutton's decision to pull the plug on the marriage and that he would never have decided to end it on his own accord as he is a devout Catholic who doesn't believe in divorce. Gibson is also allegedly trying to toss her out of the home she lives in because it's owned by a charity that the actor runs.
Mel's dad drew criticism after he questioned how the Nazi's disposed of six million Jewish people during World War II in a New York Times Magazine article. "Go and ask an undertaker or the guy who operates the crematorium what it takes to get rid of a dead body," he said. "It takes one liter of petrol and 20 minutes. Now, six million."
Interestingly, Teddy was with her husband when he was being interviewed by the prestigious newspaper, and said, "there weren't even that many Jews in all of Europe."
MORE ON:
Celebrity Justice
Article continues below advertisement
Mel Gibson's Ex Oksana Grigorieva Takes Baby Lucia To The Park