Olympic Sprinter Manteo Mitchell Breaks Leg, Finishes Race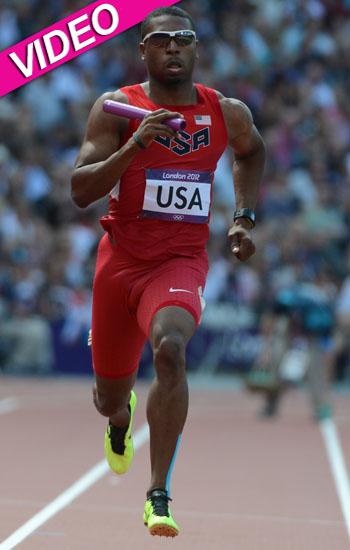 U.S. sprinter Manteo Mitchell broke his left leg while running in the 4 x 400-meter relay preliminaries Thursday and in a stunning move, he kept going, finishing the last half-lap of the race to help his team qualify.
"It felt like somebody literally just snapped my leg in half," said the Cullowhee, North Carolina native, who was later diagnosed with a broken left fibula. "I heard it and I felt it.
Article continues below advertisement
"But I figured it's what almost any person would've done in that situation. Even though track is an individual sport, you've got three guys depending on you, the whole world watching you -- you don't want to let anyone down."
The 25-year-old said he felt his injury "probably at 201 meters" but kept three thoughts in his head to keep him going: Faith, focus, finish.
"That's the only thing I could say to myself," Mitchell said. "I pretty much figured it was broken, because every step I took, it got more painful, but I was out there already.
"I just wanted to finish and do what I was called in to do."
With the gritty performance, Mitchell joins an exclusive group of athletes who've performed on a broken leg: Tiger Woods did it in the 2008 U.S. Open, while Los Angeles Rams legend Jack Youngblood took the field in the 1979 NFC Championship game and Super Bowl on one. In 2002, then-Philadelphia Eagles Donovan McNabb tossed four touchdown passes in a win against the Arizona Cardinals after having broken his ankle on the game's third play.
Article continues below advertisement