Legendary Composer Marvin Hamlisch Dead At 68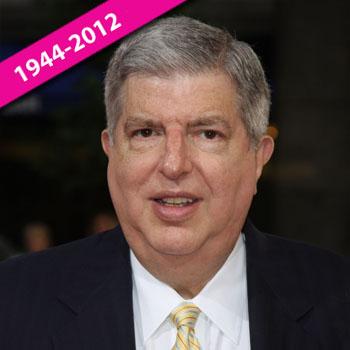 Legendary film and Broadway composer Marvin Hamlisch has died in Los Angeles at the age of 68, RadarOnline.com has learned.
Family spokesman Jason Lee said Hamlisch -- a native New Yorker -- died Monday after a brief illness. Lee did not provide further details.
Hamlisch's career was storied -- he began as a former child piano prodigy whose first job was as a rehearsal pianist for Funny Girl with Barbra Streisand. During his celebrated career, he won every major award in his career, including three Academy Awards, four Emmys, a Tony and three Golden Globes. He is one of only 11 people to win an Oscar, Grammy, Emmy, and Tony.
Article continues below advertisement
"I'm devastated. He was my dear friend. He's been in my life ever since the first day I met him in 1963 and he played at my wedding in 1998… and recently for me at a benefit for women's heart disease," Streisand told RadarOnline.com in an e-mail statement.
"The world will remember Marvin for his brilliant musical accomplishments, from A Chorus Line to The Way We Were, and so many others, but when I think of him now, it was his brilliantly quick mind, his generosity, and delicious sense of humor that made him a delight to be around.
"Just last night, I was trying to reach him, to tell him how much I loved him, and that I wanted to use an old song of his, that I had just heard for the first time. He was a true musical genius, but above all that, he was a beautiful human being. I will truly miss him."
In all, Hamlisch composed more than 40 film scores, including The Sting, Sophie's Choice, and Ordinary People. On Broadway, Hamlisch received the Pulitzer Prize for A Chorus Line and wrote The Goodbye Girl and Sweet Smell of Success, among many others.
He leaves behind a wife, Terre Blair, a Columbus, Ohio, native and news anchor from the ABC affiliate WTVN - Channel 6; the couple married in May 1989.