Exclusive
Kris Humphries Insists He Does NOT Have Herpes, Despite New Lawsuit Claiming The Contrary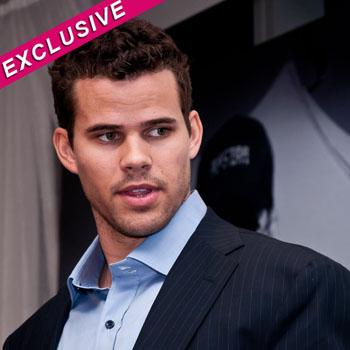 By Jen Heger - RadarOnline.com Assistant Managing Editor
WARNING EXPLICIT DETAILS
Despite a shocking new lawsuit, Kris Humphries is telling close friends and associates that it's absolutely impossible that he gave anyone Herpes because he has tested negative for the incurable sexually transmitted disease very recently, RadarOnline.com is exclusively reporting.
"Kris was recently accused by another woman of giving her Herpes, this happened within the last two months," a source close to the NBA star tells RadarOnline.com exclusively. "Kris tested negative for it though and for any other sexually transmitted disease and he is absolutely steadfast that he has never given anyone Herpes. Kris plans on vigorously fighting the lawsuit filed against him by Kayla Goldberg and is considering counter-suing her for defamation."
Article continues below advertisement
As previously reported, Goldberg alleges that she met Humphries at The Newsroom Cafe in Los Angeles on August 31, 2010 and that the two went on to have unprotected sex in his hotel room at the Thompson Hotel.
"Once Kayla Goldberg and Kris Humphries arrived at his hotel room they had sexual intercourse more than once, becoming intimate partners," the court documents assert. "During their interactions Humphries also performed oral sex on Goldberg....Defendant Humphries did not at any time inform Plaintiff that he was infected with the incurable venereal disease, Herpes Simplex Virus."
Goldberg claims she was "free of any venereal diseases at the time she commenced her intimate relationship with Kris Humphries...Goldberg developed symptoms of herpes about or around four to five days after the first sexual encounter with Humphries. These symptoms included sore throat, fever, body aches and immobilizing pain, extreme pain, extreme vaginal irritation and painful lesions on her genitalia. A doctor officially diagnosed Goldberg with Herpes on September 8, 2010, through an examination and swab test."
Article continues below advertisement