What's Eating Gilbert Grape Star Darlene Cates Loses 250 Pounds!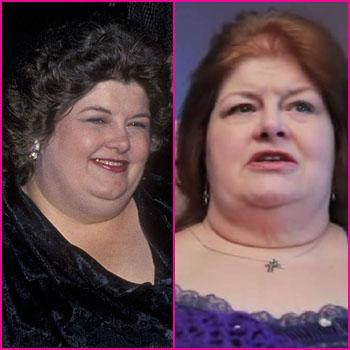 Article continues below advertisement
Since the release of the cult film in 1993, Cates has only been in a handful of television roles and has battled depression, but she told Dallas Morning News that she is ready to get her career back on track.
"I can do moms real well. I don't have to delve very deep to find Mom in there," the mother-of-three said wistfully.
Although her starring role in the heartwarming drama was nearly two decades ago, Cates still treasures a note she received from DiCaprio, who won his first Oscar nomination for his role as Arnie Grape.
"I'm not really the best in expressing my words in writing but you are the most special person I have ever met," the then 19-year-old penned. "I'll always remember you as the best acting mamma I ever had. You triumphed in your role."
Cates is mainly housebound and has battled numerous health issues over the years, including an 11-month stay in the hospital last year where she underwent four surgeries.
Article continues below advertisement
But she says whether it's a comedy or science fiction film she is offered she just wants to be respected.
"I refuse to be the joke," she said. "The fat woman joke in any movie and I've turned down roles that wanted me to be."
RELATED STORIES:
Jessica Simpson 'Inspired' To Diet
Jessica Simpson's Family & Friends Doing Weight Watchers To Help Her Drop Baby Weight
Redneck Slimdown! Comic Larry The Cable Guy Drops 50 Pounds
Baywatch Baby Weight Battle! Nicole Eggert Is Sweating Her Way Back To Swimsuit Body