Caroline Manzo's Daughter Lauren Admits To Lap Band Surgery, Lost 30 Lbs!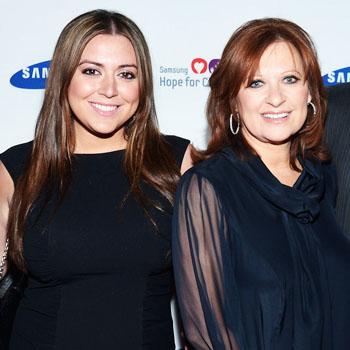 The score is simple for Lauren Manzo: 30 pounds down, 35 to go.
The daughter of The Real Housewives of New Jersey's Caroline Manzo is brimming with confidence these days, as she's down from 185 pounds to 155 just less than nine months following a September 21 lap band procedure augmented by exercise and healthier eating habits.
"Something wasn't right with me," Lauren told US magazine of her mentality prior to going in for the procedure. "I was depressed."
Article continues below advertisement
Now, she's singing a different tune: "Getting the lap band was the best thing I've ever done in my life," Lauren said. "When I first got it, I didn't want to tell anybody. So many fans related to my struggle, I didn't want to feel like I was letting them down."
Lauren said that the surgery trumped previous weight loss strategies she took, including programs like Jenny Craig, Weight Watchers and LA Weight Loss.
Asked if her mother Caroline's prodding -- she once labeled her daughter as "eight pounds of sausage in a 5-pound bag" -- spurred on her weight-related depression, Lauren chalked the ribbing up to her mother's unflinching honesty.
"If my mom weren't so blunt with me, I wouldn't be as happy as I am today," she said. "I know she didn't mean anything negative by it. I don't get offended, so I don't see why other people do. She has always told me I am beautiful -- my father and my brothers, too."
MORE ON:
hollywood happenings
Article continues below advertisement
Lauren said pressure mounted "especially after the show came out," as "the camera doesn't add 10 pounds -- it adds 800!"
She added that one motivating factor to shed the weight was the abuse she took at the hands of cyber bullies who would write nasty insults to her on Twitter, calling her fat, ugly and gross.
"I would never do that to somebody," she said.
Lauren, who's been involved with boyfriend Vito Scalia for three years, said her beau "likes that I'm happy … but I could gain 80 pounds from where I am now and he would still love me.
World's Biggest Woman Battling To Be Fattest Bride!
Former Plus-Sized Model Crystal Renn Covers Up Super Slimmed Down Figure