Who Ya Gonna Call? Ghostbusters….. But NOT Bill Murray!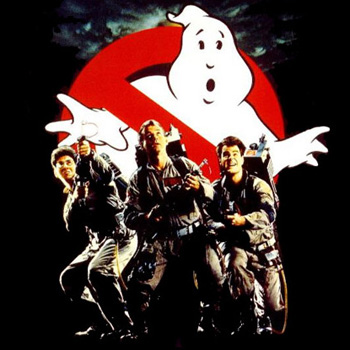 Eighties cult movie Ghostbusters is finally getting a threequel!
Dan Aykroyd, who famously played Ray Stantz in the hit movies, has confirmed Ghostbusters 3 could start filming next year with a reboot for younger fans.
However, fans of the original will be disappointed to learn that Bill Murray will not be featured this time.
Aykroyd, 60, told London newspaper Metro: "We've got a brilliant new writer on it and we'll be passing the torch on to a new generation.
Article continues below advertisement
"We're working on it to make it just right to satisfy our fans. I'm confident we'll be in production in the next year."
As for Murray, he added: "It's sad but we're passing it on to a new generation. Ghostbusters 3 can be a successful movie without Bill. My preference would be to have him involved but at this point he doesn't seem to be coming and we have to move on. It's time to make the third one."
Despite Murray refusing to take part, he reportedly claimed that he didn't feel the script was good enough, Aykroyd said there was no bad blood between the pair.
Aykroyd was also quick to dispel the myth that Murray shredded the script for the movie's latest installment.
"Bill Murray is not capable of such behavior," he said. "This is simply something that would not be in his nature. Bill has too much positive estimation of my writing skills to shred the work."
Article continues below advertisement
The first Ghostbusters movie opened to rave reviews in 1984 making $291,632,124 at the U.S. box office. It was followed by the less successful Ghostbusters 2 which earned $215,394,738 when it made its debut in 1989.
Despite those numbers, Murray, 61, isn't tempted into strapping on his Proton Pack for one last hurrah. He just appeared in Wes Anderson's quirky comedy Moonrise Kingdom and has finished filming Hyde Park on Hudson. Soon, Murray will begin shooting A Glimpse Inside the Mind of Charles Swan III alongside Charlie Sheen and Jason Schwartzman, so he's not short of offers!